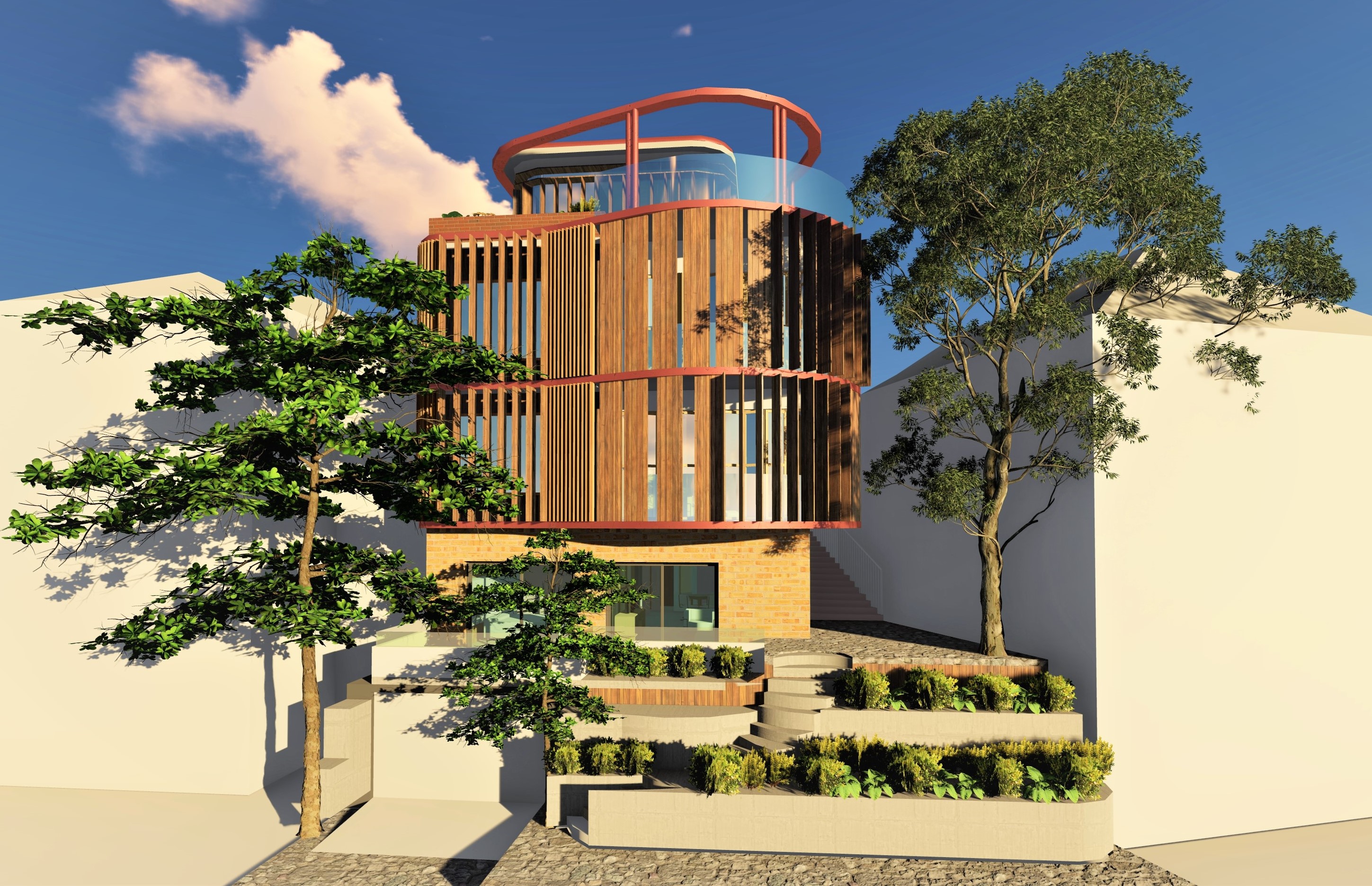 With unrestricted views over historic Berry's Bay from a premium location within McMahon's Point, this design transforms an existing 2 storey residence to a 5 storey complex, incorporating 3 seperable and independent living 'pods', so that the House has ultimate flexibility for accommodating friends and family well into thee future.
As well, the new design maximises the experience of viewing this tranquil and beautiful part of Sydney's great Harbour; the design integrates nautical and ecological aspects to find its character, as well the challenge of a west facing house is transformed to an iconic and memorable design.
Our Client has an amazing passion for historic instruments, and the house integrates the idea of 'vibrational space', much like the body of a guitar, as well as incorporating various locations within the house for display of the Client's remarkable collection of instruments.