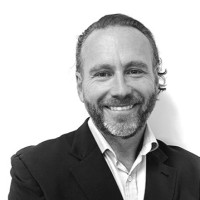 Matthew works across a range of project types, scales and budgets for the design and delivery of major projects for key private and institutional clients. Matthew's projects win awards and exceed expectations.
Matthew has gained experience from design industry leaders including Barry Marshall (DCM), Ken Yeang (TRHY), Tom Wright (Atkins), Kisho Kurokawa (KKAA), and Shane Thompson (BVN). Matt's strong consultation, design and technical skills can carry a project from inception to completion. Matthew's international experience includes postings in Dubai, Kuala Lumpur, Jakarta and Suva and projects throughout Australia, Asia, and the Middle East. Matthew graduated with Honours earning a Head of School Award and completed part of his studies in Milan and Delft under such tutors as Daniel Liebeskind, Rem Koolhaas and Giorgio Grassi.  Matthew was previously an Australian Youth Ambassador and participant in AusAID and UN Development Programmes.
Matthew has spoken at a range of educational and industry events and holds representative positions at the Urban Development Institute of Australia and the Royal Australian Institute of Architects. Matt enjoys the process of consultation and creative thinking to achieve unique and surprising results.
CAREER DETAILS
Formed MWA in 2014. Design Leader at ML Design in 2008. Worked, studied or traveled in Italy, France, Spain, The Netherlands, Germany, Austria, Israel, Jordan, Egypt, Thailand, Vietnam, Cambodia, Korea, Laos, Fiji, Malaysia, China, Japan, New Zealand, Dubai, Oman, Qatar and Bahrain.
Current enrolment in a Masters of Project Management at University of Queensland, sharing units with the MBA. Associate at DesignInc Brisbane in 2002.
Selected as an AYAD (Australian Youth Ambassador for Development as managed by AusAID), dispatched to Fiji to work for Architects' Pacific. Participant in various cross culture training programmes as part of AYA induction, managed by DFAT. Past Chief Partnerships Officer IYPF (International Young Professionals Foundation), affiliated with UNESCO. UIA Student Liason for review of UIA / UNESCO Charter for Architectural Education. Past Member of Property Council of Australia Retail and  Future Directions Committee. Past RAIA/SONAA Vice President (Finances) 1998 / 99. Established first Major Sponsorship of RAIA/SONAA by BHP Colourbond in 1999. RAIA Practice Services and Education Committee Member (Student Representative 1998 / 99).
Spoke at 1999 UIA Beijing Congress, on 'Architectural Futures'. Spoke at 2000 RAIA National Convention, Cairns, on 'Architectural Futures'. Facilitator major student ideas competition 'Student Agendas for Architectural Futures' including 16 UIA Region IV countries, 1998. Convenor Exhibition and Prize Giving Ceremony at UIA Congress Beijing (1998), RAIA Cairns National Convention and Student Biennial Conference 'Flashpoint' UNSW (1999).
Honours grades maintained throughout B. Arch and design work regularly exhibited and published in student events and journals, graduating with Honours in 2000. Head of School award in Year 5. Selected to attend INDESEM 1996 Delft Technical University, The Netherlands, tutors were Herman Hertszberger, Rem Koolhaas, Daniel Liebeskind, MVRDV. Attended lectures in Milan by Giorgio Grassi, Phillip Johnson, Frank Gehry, Peter Eisenmann. Agent in Milan for Australian Pavilion at Milan Triennale 1996. Selected as first Australian Student to attend Milan Polytechnic Exchange Programme, B. Arch Year 4 1996.
Queensland Youth Eight Oarsman 1991, State Champions Coxless Four 1990, First Eight Oarsman 1990/1991, Rugby MVP u/16 1990, Subject Prize 1991, Most Promising Oarsman 1990.